CONTROL THE SPICE. CONTROL THE UNIVERSE.
Dune: Imperium
Dune: Imperium blends deck-building and worker placement in a deeply thematic new strategy game where the fate of the Empire hangs on your decisions.

Will you seek political allies or rely upon military might? Economic strength or subtle intrigues?

A council seat... or a sharpened blade? The cards are dealt. The choice is yours. The Imperium awaits.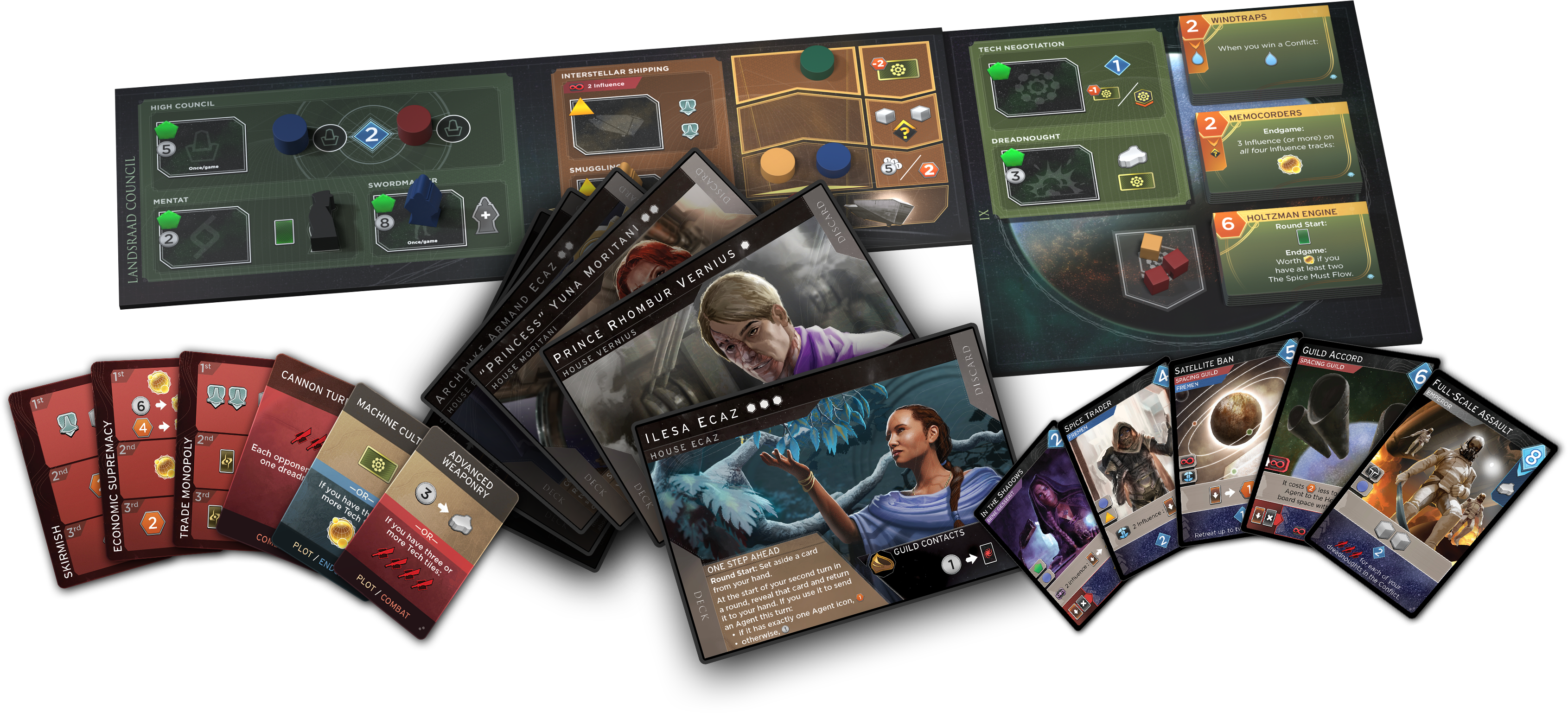 Rise of Ix
Rise of Ix expands and deepens the thrilling gameplay of Dune : Imperium Acquire technology for lasting benefits. Dominate the battlefield with mighty dreadnoughts. Outmaneuver your opponents by dispatching infiltrators. Experience the new Epic game mode for a longer, high-stakes challenge. Let your fortunes ascend with the Rise of Ix.

The struggle for control of the Imperium continues! Technological innovations from the planet Ix offer strategic advantages to those able to aquire them. The spreading reach of the CHOAM corporation provides trade resources to fuel your rise to power. Familiar strategies take on new dimensions as fearsome warships reshape the conflict on Arrakis. And the leaders of three more Great Houses enter the fray.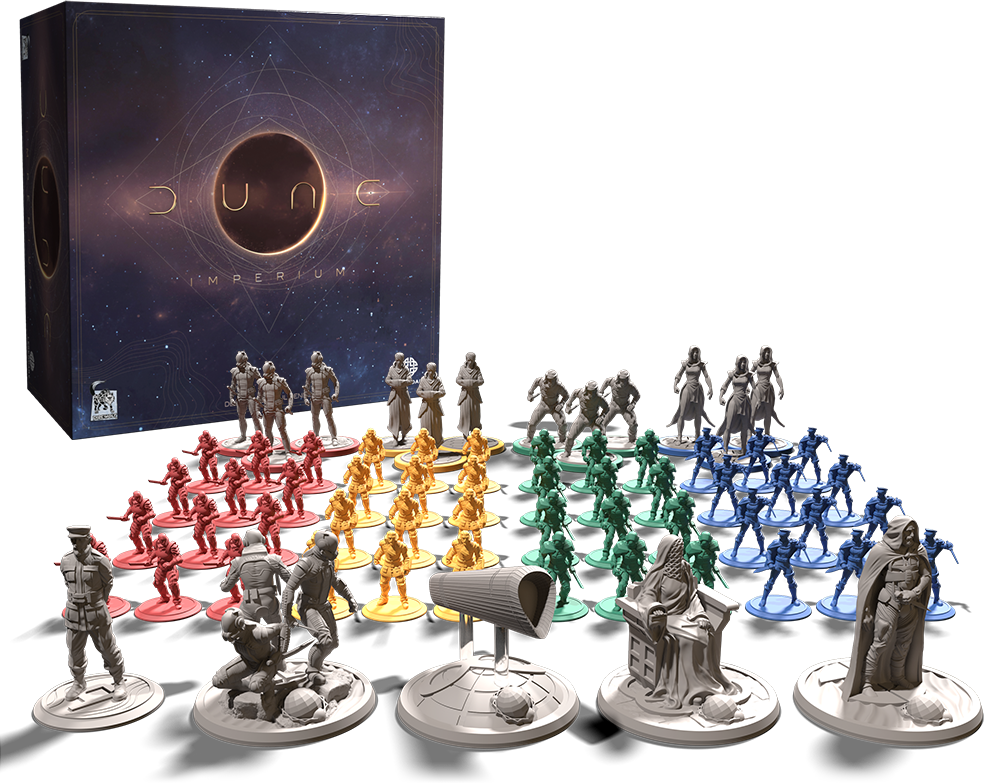 Deluxe Upgrade Pack
Upgrade your Dune: Imperium experience with the Deluxe Upgrade Pack. This pack includes beautifully sculpted miniatures to replace the wooden pieces for your Agents, the Mentat, the Faction Alliances, and all the troops. It also includes a premium metal Sandworm turn token and an upgraded box that can fit the contents of the base game along with all the new components.
*Individual model details of the contents of the Dune: Imperium Deluxe Upgrade Pack may vary, depending on final factory tolerances.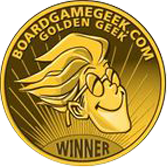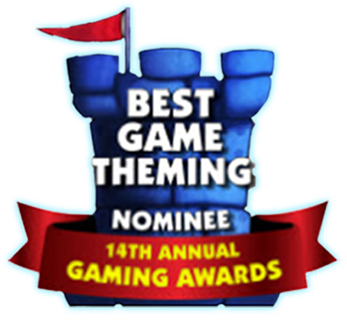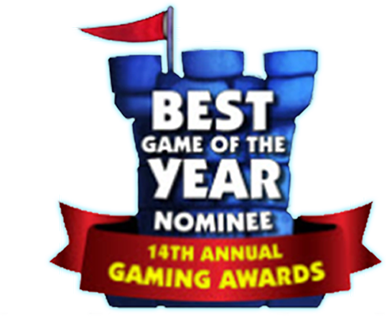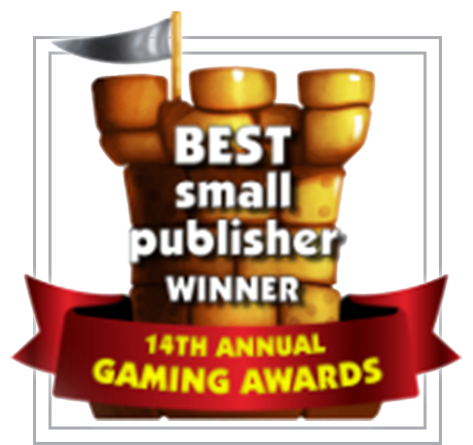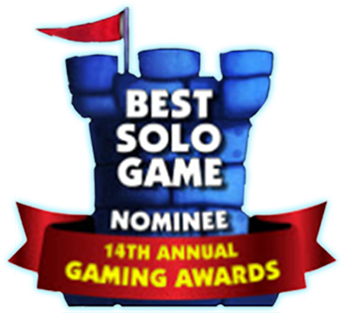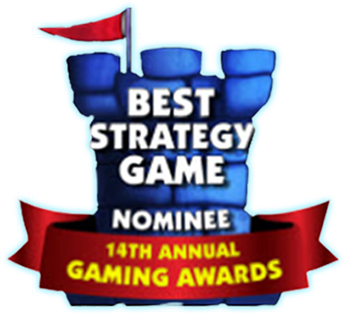 What the Critics are Saying!
"This highly anticipated board game is the first modern tabletop adaptation of the [Dune] franchise in a generation, and it more than measures up to the hype." – Charlie Hall, Polygon
"More addicting than the spice mélange… a different game each time I've played." – Matt Caron, Nerdist
Dune: Imperium "is seriously good… the best of [Dennen's] offerings yet." – Dan Thurot, "Space-Biff!"
Resources
Additional resources can be found here